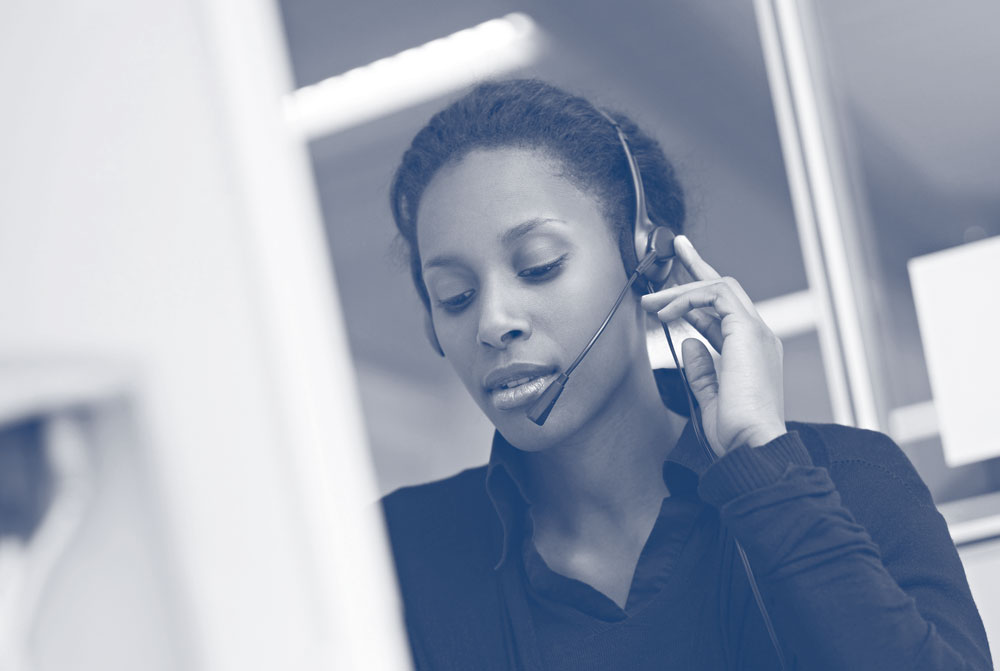 The Customer Contact Department is at the forefront of what the ICO does, working with a wide variety of individuals and organisations we deal with all parts of the legislation the ICO regulates.
Our work
Our work is varied and fast paced and we strive to provide a trusted advice  service at all times. The department comprises two major service areas:
Advice Services – Provides a timely live chat service which currently deals with up to 50,000 chats per year. The team also handles a large volume of written or emailed requests for advice.
Registration – responsible for maintaining the national register of fee payers under the Data Protection Act (with over 480,000 organisations registered) . Registration assist organisations with their registration including renewal and changes.
Advice Services and Registration deal with up to 230,000 calls each year on our national telephone helpline.
With such a range of services and responsibilities the department provides great opportunity to enable staff to develop their skills, expertise and ultimately their career at the ICO.
What skills do we look for?
Key to all roles within the department is the enthusiasm and ability to provide excellent customer service. More specifically our people share a number of skills and qualities as follows:
Excellent written and verbal communication ability.
The ability to rapidly assimilate complex legislation and apply this is a variety of circumstances.
Flexibility and the ability to manage a busy and varied workload.
Strong interpersonal skills and the ability to negotiate.
In addition, managers must have the ability to monitor, lead, motivate, and develop their team effectively.
Roles in Customer Contact
Group Managers
Each service area is headed up by a Group Manager who has overall responsibility for that team, supported by a Team Manager or Team Leader. They will measure team performance, set productive targets and ensure all staff in the team are clear about the standards expected and are managed effectively to develop their personal potential. 
They will also continually review all group activities, taking every available opportunity to develop and improve service delivery to maintain a high level of customer satisfaction.
Team Managers and Team Leaders
Supporting the Group Manager, the Team Manager or Leader will directly manage a team of staff monitoring their work flow and work allocation ensuring that all are clear about the standards expected and managed to develop their personal potential.
The may also handle cases that are escalated to them by the team.
Lead Case Officers and Senior Registration Officers
Lead Case Officers and Senior Notification Officers take a leading role in the day to day handling of the ICO's advice and information provision. As well as carrying a personal workload, they support Team Managers and Leaders in developing a team of Case Officers or Notification Officers to enable them to perform as effectively as possible by providing them with technical support.
Case Officers and Registration Officers
Case Officers and Registration Officers are responsible for their allocated workload ensuring that they progress work to a clear and consistent outcome in line with operational strategies, policies and procedures. They will spend time handling helpline enquiries.
Administrative Assistants
Administrative Assistants provide essential support for the registration process, ensuring all routine administrative tasks are completed in a timely and effective manner and in accordance with set procedures.