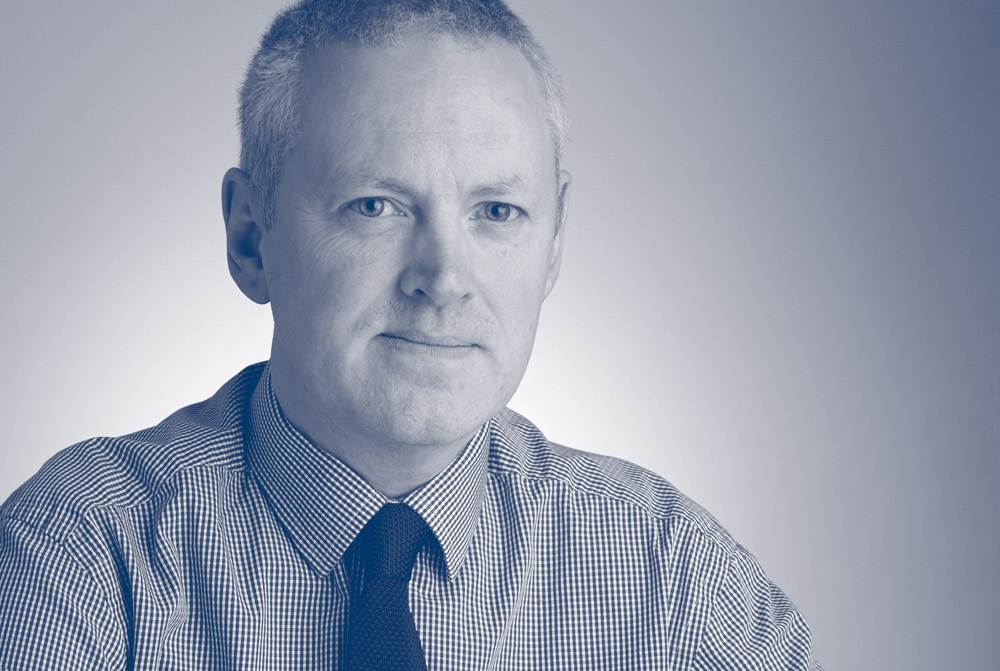 Interested in how we deal with nuisance calls and spam texts?
Andy Curry, Enforcement Group Manager takes you through a month at the ICO highlighting the work that goes on behind the scenes in the battle against nuisance calls and texts...
11:30 | Thursday 16 April
As we mentioned in an earlier post the way we report our figures and work around nuisance calls has changed. For the first time our new monthly report is now included on our website under Action we've taken. It shows the current themes, issues and trends along with the action we've taken in response.
Headline figures up to the end of March show we currently have 45 cases under investigation, seven new companies being monitored and that we've issued 20 third-party information notices.
Current trends are included along with other activity that has taken place plus information on the type of calls and texts being received.
 15:30 | Tuesday 14 April
Today the Information Rights Tribunal overturned an appeal by Reactiv Media Limited against one of our civil monetary penalties. In fact the Tribunal increased the penalty from £50,000 to £75,000.

In July last year we served Reactiv Media Limited with the fine for making unsolicited marketing calls to people on the Telephone Preference Service (TPS). The TPS had received 481 complaints and we had received 120.

The Tribunal not only agreed with us that the fine was justified but stated there was evidence that showed 'a culture of denial and minimisation of the breach, weak governance of the company and a tendency to blame others rather than accept responsibility'. Due to the case's aggravating factors the Tribunal was satisfied the larger penalty was more appropriate.
14:30 | Friday 10 April
We met yesterday to discuss planning for the London Action Plan (LAP) conference, which will be held in Dublin from Monday 8 June. LAP is an international group of regulators and other agencies who have the joint aim of tackling nuisance calls. The ICO is part of the Secretariat for the LAP, and is therefore heavily involved in planning and preparation for the conference. We'll be presenting at a number of seminars throughout the conference week, including our approach in the UK combating nuisance calls, how we work with our partners and new ideas and best practice. 
16:00 | Tuesday 7 April
Today we are launching a mystery shopping exercise to identify lead generation and direct marketing organisations who use consumer data to make unsolicited marketing calls or texts.
We'll be signing up to websites, reviewing privacy policies and seeing whether any of the information we place is then used to make nuisance calls or send spam texts. The aim is to identify any businesses in breach of the PECR regulations, running alongside our other investigations generated from people reporting their concerns to us.
On the subject of people reporting their concerns to us, March's figures are in and show 15,434 reports about nuisance calls and texts. That's our highest total since last November. We know that rises in complaints reporting follows publicity around enforcement action, and this rise is likely to be due to the flurry of publicity towards the end of the month, including the change in the law and our raid on the south coast. Of the reports, accident claims companies received the highest number of complaints from members of the public. 
11:30 | Thursday 2 April
Most of the newspapers have covered yesterday's fine of £80,000 issued to Direct Assist Ltd which was the latest enforcement action around nuisance calls. The company had been phoning people who were already registered with the Telephone Preference Service and had not given consent for the personal injury claims management company to make calls asking them to make a claim.
One household reported 470 calls with others reporting being bombarded with calls despite repeatedly asking the company to leave them alone.
Unfortunately just after our fine was issued we had word from HMRC that they were forcing the company into liquidation. We can register as an unsecured creditor in the hope that the fine will eventually get paid but that's no guarantee the money will ever be paid.
When deciding on fines, our office has to consider the financial position of the company involved. Although we need to hold unscrupulous companies to account, the law says we can't make a company bankrupt causing it to close. Direct Assist obviously had other problems that have coincided with our penalty.
The main thing is that these nuisance calls should now stop, but the result is frustrating for our enforcement team. It's a challenge we often face with companies involved in unsolicited marketing where companies are shut down but sometimes pop up a few months later.
12:30 | Wednesday 1 April
To help us alert the public to specific cold call threats we have reviewed how we report our work on nuisance calls. Up to now, we have been publishing quarterly updates but starting this month we will be publishing our figures and activity monthly on our website. These regular updates will allow us to raise issues more often and give people more opportunities to take action to protect themselves from nuisance callers.
16:30 | Monday 30 March
This morning's Daily Mail front page report into the sale of people's pension details has raised concerns for our office and we have launched an immediate investigation into how people's personal pension information can be traded as well as looking at the company mentioned in the article.
The story has generated a massive amount of media interest and in an attempt to highlight the issues of concern to the public, the Information Commissioner Christopher Graham has appeared on all the major news channels with a warning not to make any major financial pension decisions based on a phone call.
Our office will be liaising with the Pensions Regulator, the Financial Conduct Authority and the police around the investigation.
The revelations come just a week before major changes from the Government which determine how people can use their pension savings in the future and we are preparing for a potential spike in calls and texts linked to these changes.
Worried about potential pension scams? Take a look at advice from @TPRgovuk http://t.co/F2rOBa7znq

— ICO (@ICOnews) March 30, 2015
16:00 | 26 March 2015
The general election is only two months away. Today we met as a team to discuss our guidance in advance of the forthcoming general election.