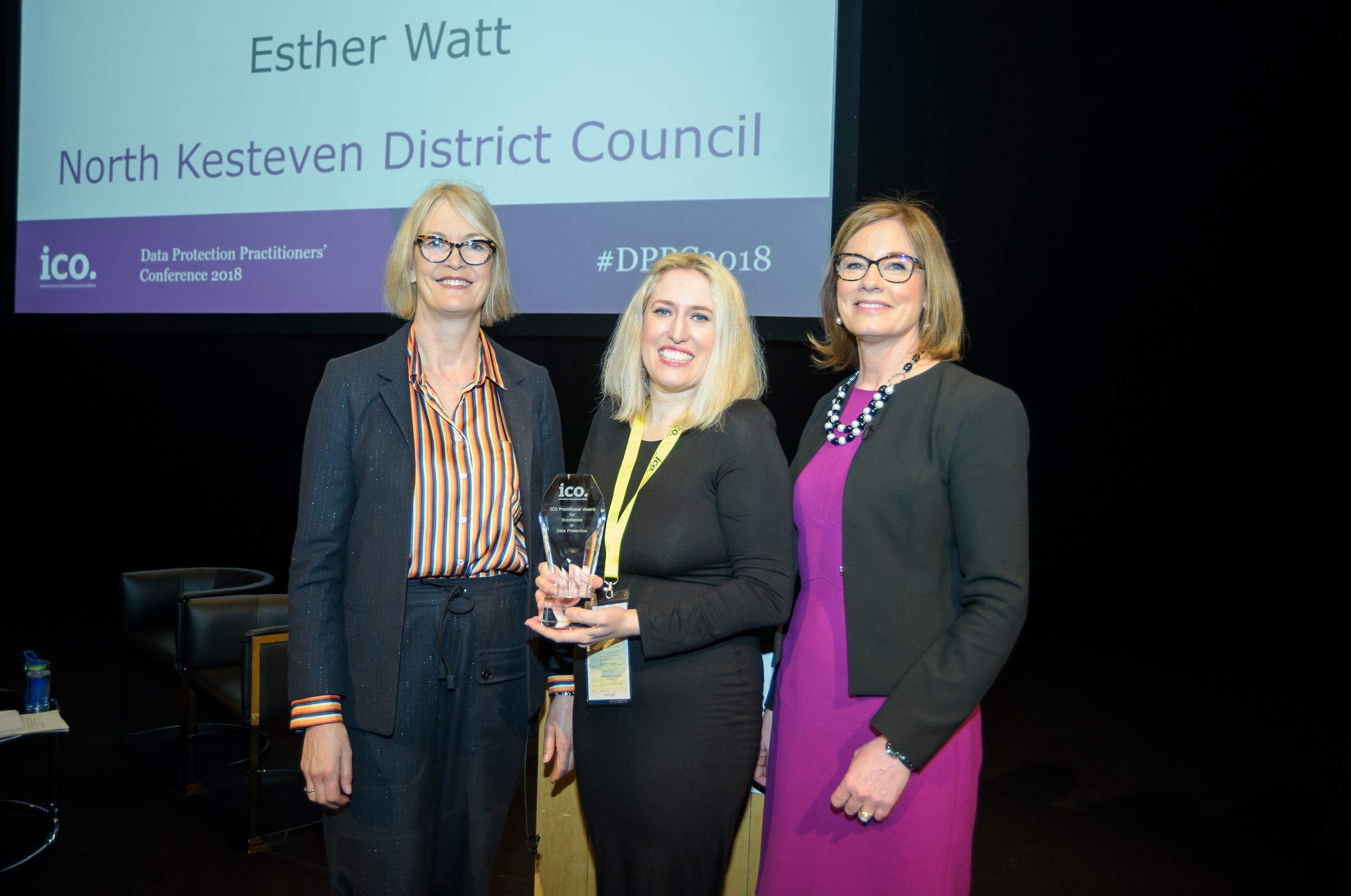 ICO presents inaugural Practitioner Award for Excellence in Data Protection at 11th annual conference
Recognising the increasingly vital role played by professionals working in the sector, the inaugural ICO Practitioner Award for Excellence in Data Protection was presented to Esther Watt, Data Protection Officer (DPO) at North Kesteven Council in Lincolnshire, who was chosen by an independent panel of five judges from more than 100 nominations.
Information Commissioner, Elizabeth Denham and Margot James, Minister for Digital and the Creative Industries, presented the award at the ICO's 11th annual Data Protection Practitioners' Conference in Manchester on Monday 9 April.
Esther Watt said:
"I'm delighted to have been chosen for this award and extremely grateful to have been nominated for it. Data protection officers are increasingly important on the front line of the new digital society, ensuring the rights of the public are protected while also making sure their organisations are legally compliant."