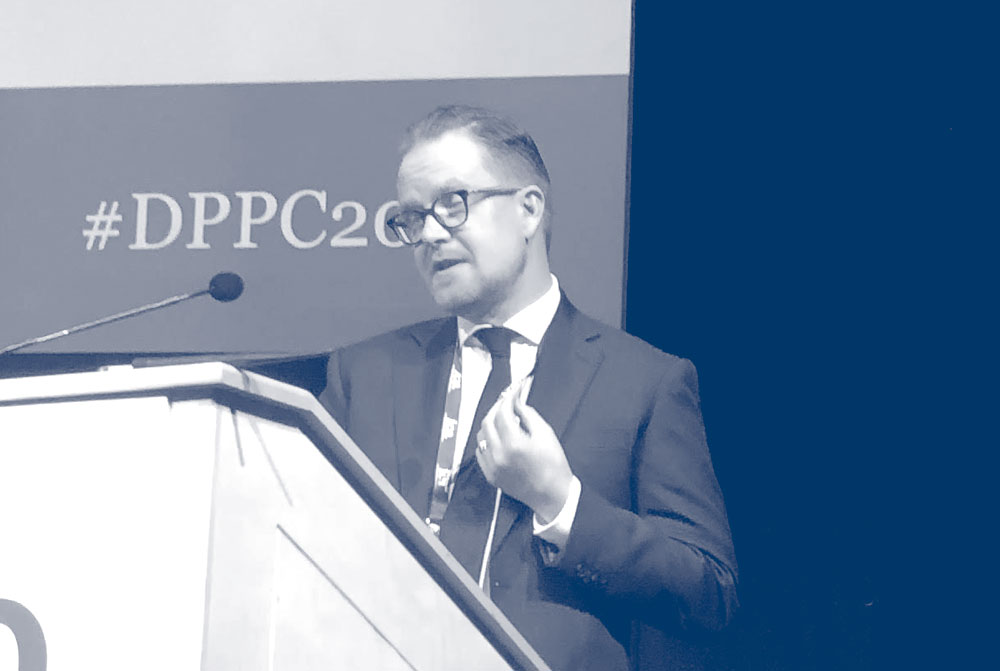 ICO announces 2019 winner of Data Protection Officer of the Year awarded for Excellence in Data Protection
Recognising the increasingly vital role played by professionals working in the sector, the second ICO Practitioner Award for Excellence in Data Protection was presented to Mikko Niva, Group Policy Officer at Vodafone Group Services Ltd based in London.
Chosen by an independent panel, Mr Niva has been recognised for delivering a pioneering global privacy compliance programme for Vodafone across 21 different countries, and for being a constant advocate for information and privacy rights.
Information Commissioner, Elizabeth Denham and Margot James MP, Minister for Digital and the Creative Industries, presented the award to Mr Niva at the ICO's 12th annual Data Protection Practitioners' Conference (DPPC) in Manchester on Monday 8 April.
Elizabeth Denham, Information Commissioner, said:
"Data protection practitioners play a crucial role in ensuring that organisations' data protection practices are keeping up with changes in technology and truly putting people at the heart of what they do.

"I would like to congratulate Mikko Niva for winning this year's award. Mikko's dedication in leading his business to understand how important privacy is to inspire public trust and confidence is truly commendable."
Mr Niva said:
"I am honoured and humbled for this recognition and proud to be part of Vodafone, a company that places great importance on privacy.

"As privacy professionals we are fortunate to work at the intersection between technology, ethics and compliance. The work we do is vital to ensuring that the digitisation of our society happens with the highest standards for the benefits of consumers and society. It's a privilege to be a part of that."