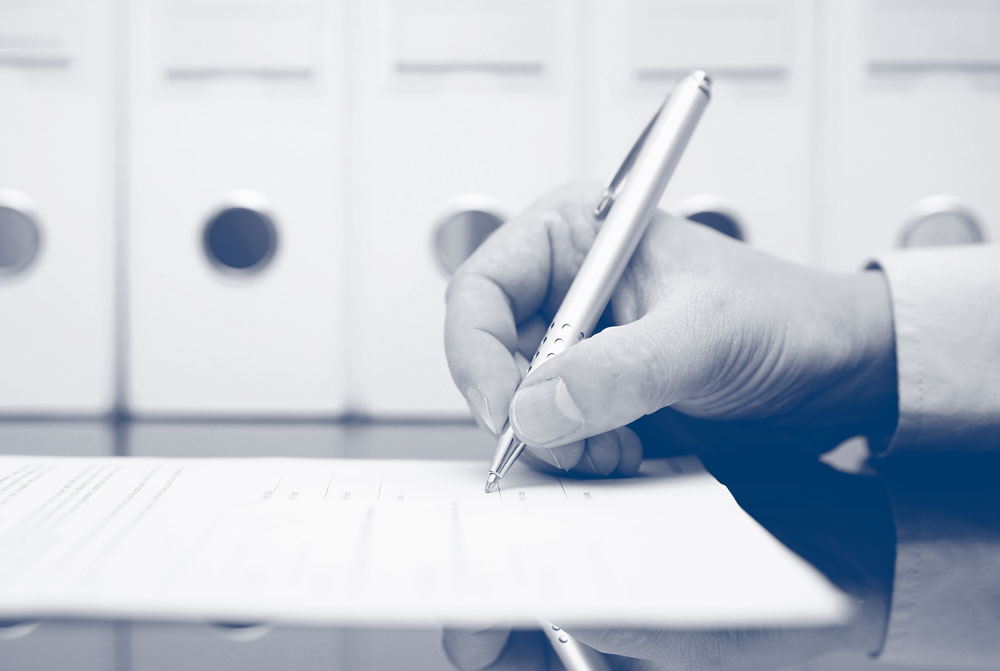 Our Enforcement Department primarily educates organisations on their obligations and explain to individuals what their access rights are. However, there are times when organisations don't comply with the law and we need to step in. Our work is divided in to specialist teams as follows:
Civil Investigations
Criminal Investigations
PECR Investigations (Privacy and Electronic Communications Regulations)
Legal Team
Admin Support        
Our work
We have responsibility for investigating and pursuing civil breaches, contraventions and criminal offences under the legislation. Cases can come to our attention via the organisations themselves, referral from other departments, the media or complaints from affected members of the public.
The civil investigation team carries out detailed investigations which can often involve speaking with senior staff of private companies and public organisations. In some cases, we may also travel to their headquarters to have a face to face meeting. We have several 'enforcement' options available to us in cases where there has been a serious breach of the legislation. These include enforcement notices – which are legally binding – and monetary penalty notices, which can require organisations to pay a fine of up to £500,000 in the most serious of cases.
We also have responsibility for tackling 'nuisance calls'. We investigate organisations that make unsolicited marketing calls or send spam texts. Again, we can issue enforcement notices or fine organisations up to £500,000 in the most serious cases.
The criminal investigations team is responsible for investigating criminal breaches of the legislation and can carry out search warrants on the premises of suspects in order to recover evidence. 
Much of the work of the Enforcement department is high profile and our decisions are often published in the media at a local and national level. This requires regular interaction with other internal departments including the press office, as well as liaison with external agencies.
What skills do we look for?
There are a variety of roles in enforcement but they all require a number of key skills and qualities:
Strong communication and interpersonal skills.
Organisation skills to manage large or demanding workloads.
The ability to work in a team as well as individually.
Good judgement for decision making.
Analytical ability and ability to quickly digest and translate complex information.
Criminal Investigators also need experience of conducting criminal investigations and knowledge of the strict rules associated with conducting these investigations.
Managers in Enforcement must be able to monitor and manage team performance as well motivate and develop their staff.
Roles in Enforcement
Group Managers
Group Managers are responsible for leading and driving performance in the enforcement teams delivering effective and efficient services and proportionate regulatory outcomes that are consistent with the ICO's Regulatory Action Policy. They work with colleagues across the ICO to keep them abreast of information rights issues.
Team Managers
Team Managers in Enforcement are responsible for ensuring their team delivers efficient, well informed and timely enforcement action and for the delivery of proportionate outcomes.
Investigation Officers
Criminal Investigation Officers investigate the offences under the Information Acts such as the unlawful obtaining of personal data. They must ensure that criminal investigations are completed in a timely and effective manner and in accordance with criminal law and strict procedures such as the Police and Criminal Evidence Act 1984 (PACE).
Lead Case Officers
Lead Case Officers take a principal role in the day to day handling of enforcement activities. They handle the more complex or serious cases and may support Team Managers in developing the work of the team by helping to co-ordinate activities and provide technical support.
Case Officers
Case Officers are responsible for progressing a personal caseload to a clear and consistent outcome in line with operational strategies, policies and procedures.
Lawyers
As qualified legal professionals our Lawyers provide legal advice and services to Enforcement and represent, and act on behalf of, the ICO in legal proceedings, court hearings and external meetings.
Paralegals/Administrators
Paralegals and Administrators provide a comprehensive and professional paralegal and administrative service to the Enforcement Department Lawyers and the Head of Enforcement.