Meet key figures behind our work on technology and innovation.
| | |
| --- | --- |
|   | Stephen Almond, Director of Technology and Innovation, leads the ICO's team responsible for anticipating, understanding and shaping the impacts of emerging technology and innovation on people and society. He is charged with engineering information rights into the fabric of new ideas, products and business models as part of our dynamic digital economy. |
Ali Shah, Head of Technology Policy, is responsible for ensuring the ICO can respond to complex societal challenges presented by emerging technology developments. His expertise in AI, data and emerging technology is combined with a passion for understanding the impact of technology on society, and the ethical and societal questions that emerge.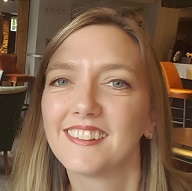 Lynne Currie, Head of Privacy Innovation, leads the Innovation Department. She works on long-term strategic policy projects in new technology areas, engagement with key stakeholders and issues in the digital economy, co-ordinating formal requests for ICO consultations on Data Protection Impact Assessments and supporting other regulators to remove perceived data barriers to innovation.