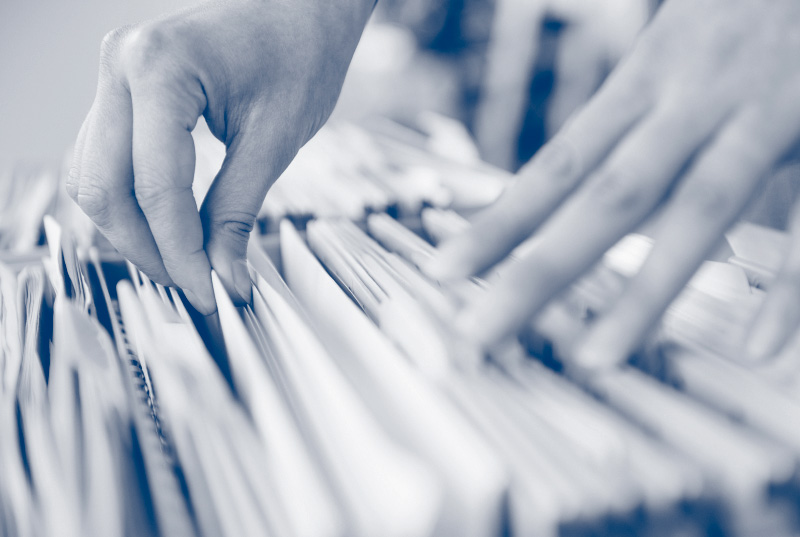 Colleagues from the ICO's FOI Directorate share their experiences and involvement in raising awareness of our regulation of access to information legislation.
The 'Director's Update' series from ICO Director of FOI and Transparency, Warren Seddon, provides you with a regular update on the FOI work of the ICO and aims to share some of the key learnings to help FOI practitioners and the wider FOI community understand our developing thinking and carry out their roles.
The story of our performance regulating the Freedom of Information (FOI) Act is one of doing more with less in real terms. Even before the pandemic we continued to face year-on-year increases in the number of FOI complaints we were receiving against a background of static government funding.
Read the full blog from Warren Seddon, ICO Director of Freedom of Information and Transparency, about what the ICO are doing.
---
The past two years have highlighted how transparency and accountability are fundamental to our democracy - the impact of decisions made by public bodies throughout the pandemic have affected us all in some way.
At the start of the pandemic the ICO made clear, along with our colleagues internationally, that transparency about decision making and good record keeping during this period would be essential and a vital means of maintaining public trust. This remains the case. We also set out how we would take account of the significant pressures some organisations were facing. While being more flexible where appropriate, we continued to make regulatory decisions, uphold the legislation we oversee and provide advice.
Read the full blog from Warren Seddon, ICO Director of Freedom of Information and Transparency.
---
We've recently updated our FOI guidance on section 14(1) vexatious requests. The update reflects changes to caselaw in more detail. The guidance provides public authorities with practical advice when deciding if a request is vexatious, and how to handle vexatious requests. Although much of the content remains the same, it covers some new areas, such as:
the four part test under the Dransfield Court of Appeal decision; and
the circumstances where burdensome requests may be vexatious in their own right, and how to provide advice and assistance to requesters in these circumstances.
This update is part of a continuing project of reviewing and refreshing our FOI and EIR guidance. All of our updated guidance is in the 'What's new' sections of the guide to FOI and the guide to EIR.
---
The pandemic placed real and understandable pressures on ways of working across the public sector. Many public servants were forced to work from home, using at times unfamiliar technology, while still working at pace and under immense pressure. At the same time, decisions were being made that reached into all aspects of people's lives and affected their most basic rights, including whether they could see their friends and family.
The key to the public's understanding and trust in these decisions was, and remains, transparency about how and why they were needed. Furthermore, it is only through documenting decisions in detail that we can learn the right lessons for the future.
The Freedom of Information (FOI) Act has always been clear: relevant information that exists in the private correspondence channels of public authorities should be available and included in responses to information requests the authority receives.
We've recently updated our FOI guidance on official information held in private communication channels. The update reflects the practical realities of some of the changes in our ways of working that have occurred since the guidance was first published in 2013. It now explicitly covers not just private emails, but clarifies that conversations over WhatsApp, Facebook Messenger or other private channels have also always been covered by FOI when they are used for official business.
The UK Information Commissioner, Elizabeth Denham, has authored an article in the Municipal Journal on this topic. You can read the full article on their website.
---
Group Manager Laura Tomkinson discusses how the FOI and Transparency Directorate is using practice recommendations to enhance transparency and accountability of information rights practices.
Access to information rights remain as important as ever. They support people's understanding of how our public services are functioning and shine a light on what is working well and what isn't.
When things do go wrong, we have a range of powers which help us to ensure public bodies comply with their legal obligations. Our decision notices respond to people's complaints about the handling of individual requests and whether information should be released. Our information notices ensure we secure the information we need to conclude our cases.
Another of our important powers is the ability to issue practice recommendations, setting out broader improvements a public authority should make. We issue these where we have concerns that the codes of practice set by the government are not being adhered to. A recent example of our use of these powers is the practice recommendation we served on Sussex Police.
We saw an emerging pattern of poor compliance from the force resulting in more people seeking our help to get responses to their information requests. This led to us working with the force to support improvements in its practices and reduce the number of complaints brought to us.
Despite this the situation did not improve, and further issues came to light. These included multiple failures to comply with our formal decision notices and information notices in time, as well as poor quality responses to requesters and to our case officers' investigations.
As a result of this, we concluded Sussex police practices were not good enough and issued a practice recommendation setting out how they should address this. The force must now put a framework in place to:
improve its information rights practices;
increase transparency; and
improve accountability for its information rights handling.
We continue to work with the force to ensure recommendations are put into practice to improve the experiences of people who seek public information from them.
We will also be exploring where practice recommendations will be useful in the future to support public authorities to maintain and improve their request handling capability.
---